Posted By Singapore Translators | Publised At 12/10/2021
Last Modified: 28
th
Dec 2021
352
Everything about translation costs in Singapore!
In most cases, translation costs vary based on the project. Many people are unaware of what determines translation prices and pricing plans. The translation process is confusing for many people, and they keep on going from company to company in search of a consistent and appropriate translation service.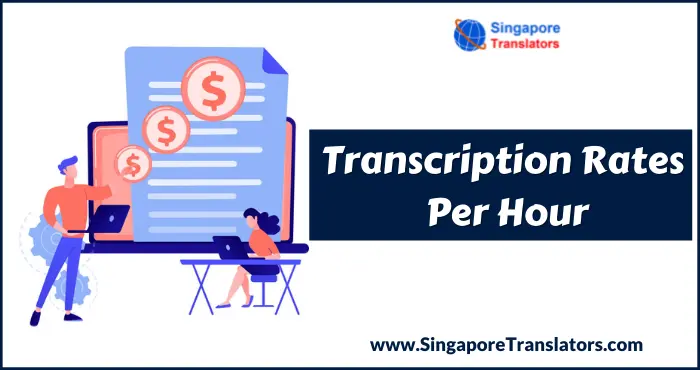 This article, however, includes possible translation rates in Singapore and several other factors associated with them. We have also outlined transparent and honest translation service rates for all customers seeking translation services.
When it comes to choosing a cost-efficient translation service, nothing can match the expertise and consistency of Singapore translators.
Translation Pricing Plans and Rates
The translation pricing plans and package fluctuate depending on the Client's requirements.
Choosing a reliable translation agency will thoroughly understand your business needs to be a small business or a large business; they will make every possible effort to offer the best service within your budget.
Get Fast & Accurate official notarization for ICA, MOM, MFA.
Translation Pricing Factors
Whenever you are approaching the translation agency to acquire the document translation, it's always better to disclose all the details concerning the translation work requirements to get the perfect quotation. Generally, the translation costs vary from $0.06 and $0.035 per word.
In determining the price, the quote contains information such as turnaround time, the volume of words, the language, technical details of the text, and certification of translated documents.
If you can disclose all your translation needs with the translator assisting you, in that case, the translation agency will be able to adapt to your requirements and offer you no obligation quotations.
Interpreting and Transcription Rates
Like the translation service, the actual cost of the interpreting and transcription rate is based on the number of deciding factors. Some of the factors include language pairs that require transcription and interpreting.
Moreover, on average, the interpreting and transcription rates usually range from $50 to $150. Generally, you can expect simultaneous translation quotes to range between $100 and $250 per hour.
Additional Charges & Fees
If you need any additional service along with your document translation, in that situation, you will require to inform the customer service team of the particular translation agency or firm so that you get aware of the applicable additional costs before acquiring the exact quote for the translation package.
Accepted Mode of Payment
You will need to make all payments in Singapore Dollars since all prices listed above are in Singapore Dollars.
If you are a resident of Singapore seeking a translation service, when it comes to payment, you can either make the bank transfer or cheque to pay for translation.
In case you are residing overseas, then there are the following options you can choose to pay for the translation service:
Bank Transfer
Credit Card
Paypal
Cheque
Telegraphic Transfer
Conclusion
After reading the above article, you might be aware of all the factors that might affect the translation costs and factors. So it's highly recommended to disclose all your requirements to the translation agency or certified translators.
Seek a reliable translation agency to offer you high-quality translation service at an affordable cost. Singapore translator, the licensed translation agency in Singapore, can get all your needs covered within the specified deadline.
Hire a Language translator for converting your legal & Other Documents.
---
---