Singapore Translators is a Professional Translation Services provider in Singapore that offers companies and individuals with quality document translations and Language translation services. We are working with 500 + professional language translators over 200+ languages like Malay, Chinese, Spanish, Korean, etc. Our Local translators are specialized professionals that are highly accomplished in multilingual translation to provide you best at low translation service prices.
Translations We Offer
Business
Medical
E-commerce/ Websites
Media & Entertainment
Beauty & Lifestyle
Food & Culinary
Software, Apps & IT
Travel & Tourism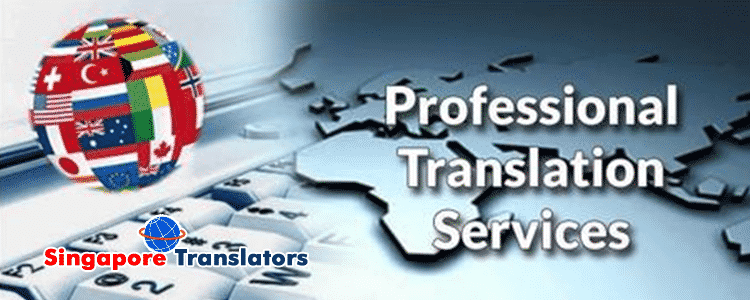 Hire ICA Certified Translation Services In Singapore
We are a Singapore based organization and present 100% trustworthy Document Translation services & website translation services. Our skilled translators provide you with precise results with on-time delivery. We interpret all kinds of documents including financial, medical, technical and specialized ones. Our fast, friendly and quick delivery of your projects has made us a No 1 Translation company in Singapore.
We help you to boost your industry speedily with complete pleasure. Our Top quality language translation services will not only fulfil the needs of an individual but a business organization too. We translate a single page in addition to a complete book or website with full precision as we faultlessly know the value of your time and cash
Our global and local customers are the result of our comprehensive translation services. We offer supreme facilities as our inventive native translators will ease you in translating your paper or website in English, Chinese, Malay, Japanese, Spanish, French, Korean, German, Mandarin, Arabic, Italian, Thai, Indonesian & 70+ other languages.
Get Language Translation Services in Singapore by Native Professional Translators
In industry, it is significant that we stay connected and sustain clear communication. When language is a barrier, Singapore translators present trustworthy, one-stop translation and interpretation services in Singapore for a range of customers in diverse industries. Founded by an expert translator and interpreter with skills in writing and ease in many languages, we aim to deliver "punctual, precise and Peerless" services to all and every one of our customers regardless of their requirements.
We use a team of professional translators and proofreaders who are capable to precisely convey information between languages with a more authentic level of precision than results given by automatic software-based translators. When you require a translation and editing and proofreading service in Singapore for a paper, a corporate meeting or totally anything else, we utilize our in-depth understanding of linguistics to converse the same emotions, detail, and shade present in the unique content. We usually work with languages including English, Chinese, and Japanese, with added skills in Malay, Korean, French, German, Russian and more.
We provide an extensive range of translation services for both persons and businesses in Singapore. For persons, we offer marriage certificates, driving license, divorce certificates, academic certificates & academic transcripts translation services. For industry, we have proficiency in industry sectors such as small legal, financial, medium business, health care, marketing and marketing, cafes and restaurants, government, fitness and wellness, teaching and more.
Hire a Language translator for converting your legal & Other Documents
We Fulfill All Your Language Translation Needs
We also present another language/ linguistic services such as dictation, proofreading, copywriting, desktop publishing and subtitling. With a good and knowledgeable team of translators and project managers, you can be certain of receiving the Professional translation services in Singapore available market. No job is too small for us, and we present quality translation services at the most reasonable prices in Singapore. Get a free quote now!
Why Choose Us 
Singapore Translators will fulfil all your translation regarding needs
Reasonable Pricing – We present professional translation services

at the most reasonable prices in Singapore. Send us your requirements, and we will offer you a complete and complete quote with no concealed charges.
Fast Document Turnaround – Need a quick turnaround for your document translation? We present same-day delivery, weekend delivery or even public festival delivery for customers that need our premium turnaround service

.
Expert Translators – With an expert team of certified translators

and linguists, coursework is conducted by local language speakers with familiarity in the specific business division for greater accuracy. You can be certain that when we bring a piece of work, it will lead to your suitable standards.
Quality Translators – We work with only the top quality expert translators

from around the world. We are extremely selective, choosing only a small part of applicants to join the Singapore Translators team of expert linguists and translators.
Good Pricing – We are dedicated to maximum transparency with our document translation services

for customers. This is why we publish our prices and have no secret fees.
Quick Turnaround – Our customers value quick turnaround time for their Certified Translation  Services 

and business document translation. While turnaround times vary by language, we usually can return a short paper within a few hours.
Secure papers – We intend to create long-term relationships with our customers. We recognize that our customers value their privacy, particularly when it comes to personal or private business documents.