It is not so difficult to find a well versed professional technical translator in the field of science, medical, engineering, software, mechanics, architecture, etc with Singapore translators. We are popular technical translation service provider in Singapore which guarantee you a 100% professional translation over 200+ languages like Malay, Chinese, Japanse, Korean, Spanish, etc.
You can translate any of your technical document with Singapore Translators
Our complete technical translation services comprise accurate language-to-language translation for credentials, in addition to software localization and UI translation. We expand our technical translation services to the following –
E-Learning Material
Comprehensive Guidelines
User Manuals
Safety Manuals
Engineering Drawings
Labels
Specifications for Plants and Machinery
Training Materials
Technical Proposals
Operation Manuals
Technical User guides
Installation Guides and Maintenance Manuals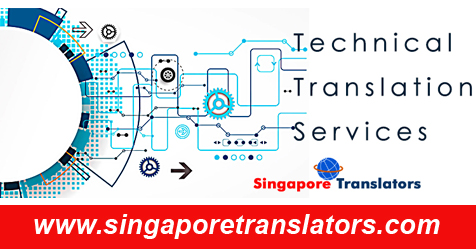 75+ Professional Native Experts Ready to Help you 24*7
Imagine a situation where your customer just forwarded you a technical paper in Japanese for review. You have extremely little time on your hands, & you do not have access to an expert translator. Automatic translations are out of the query since they would spew out nonsense at best. You can contract out to Technical translation services provider, but how do you make sure that they won't mess up the technological terminologies?
At Singapore Translators, our technical translation group is capable of translating engineering, scientific, & other technical papers where precision, precision, and consistency are particularly significant. We present close to 100% accurate and expert technical translation services within fast turnaround time, and at a part of the cost as compared to other scientific translation services providers.
Specialized and Expert Technical Translation at Singapore Translators
Incorrectly translated technical terms, patents, operation manuals, & other technical documents not only unfavorably affect the brand image and company personality of your business but also expose your corporation to unexpected liabilities.
At Singapore Translators, we believe that simply translators with real technical knowledge can consistently translate the technical concepts stated in a document. Our Language translation services team includes Electrical Engineers, Civil Engineers, etc., several of whom hold a Ph.D. This, in turn, allows us to offer certified technical translation services in all main languages.
Why Technical Translation is Challenge For Your Business?
Whatever your vicinity of activity, your corporation possibly needs technical translations, either infrequently or frequently. Technical translation is mainly significant when your corporation is located in several diverse countries or wants to launch a good or device on the global market. The user manual & related documentation should be translated into all applicable languages. Other kinds of materials that call for the services of a technical translation organization include:
Cleaning instructions
Repair manuals
User guides
Tenders
Safety sheets
Instructions
Software
Technical characteristics
Catalogs
Certificates
Training programs
Product data sheets
Specifications
Standards
Patents
The terminology of technical translations
For this type of technical translation, the terminology is very significant. That's why our technical translation services comprise a dictionary, which makes sure that each term is translated a similar way each time, & a translation memory, which can be extremely useful in maintaining constancy thought the translation, mainly for long-term projects.
Get Fast & Accurate official notarization for ICA, MOM, MFA.
They flawlessly understand the terminologies used in technological translation and struggle to make the ultimate product reader-friendly.
All technical translation services need an understanding of technical papers and the terms used to translate them exactly. So, considering this fact we only trust the work to our native technical translators who have a superior understanding of the right technical terminology and can translate the technological content to make it reader-friendly.
We are ready with highly capable native translators having rich knowledge and firm technical knowledge for all types of subjects. Our professionals are also capable enough to provide you with academic translation services as well as copywriting services.
We at Singapore Translators only allow the translation work to our professional technical translators who are either competent from concerned business and have rich familiarity or to translators having in-depth understanding and knowledge in handling and translating diverse types of technical content.
Why choose Singapore Translators with Your Technical Document Translation?
Top corporations and technology innovators rely on Singapore Translators to offer technical translation services in over 150 languages. We organize precise, precise translations of technical documents, manuals and disclaimers for an extensive range of specialized businesses.
Our industry-leading technology helps rationalize the technical translation procedure, leveraging earlier translated text to lesser costs and speed up review times. Our worldwide group of technical translators is cautiously vetted to make sure high-quality, error-free deliverables.
Hire a Language translator for converting your legal & Other Documents.
Singapore Translators' technical translation services assist you to make the most of your scientific publications and ensure that they are obviously understood by your target spectators. We also provide editing and proofreading services with our translation services.
Our Features
ISO Certification. Singapore Translators' Quality Management System is ISO Certified, ensuring we have the right processes and measures in place to generate a high-quality translation.
Confirmed Success providing Technical Translations. For more than ten years, Singapore Translators' has managed lots of projects involving technical language for extremely specific industries, and our customers for this kind of work have returned to us repeatedly.
Technical specialists: Unlike several other agencies, Singapore Translators' only uses technical experts for technical translation task. These devoted professionals have supply materials, learning background and business experience that no common translator could match.
We control translated text against new assignment: Singapore Translators' uses the most contemporary translation resource tools to store your translations and leverage them against new work, frequently resulting in a substantial decrease in time and cost.
A full-service organization: Singapore Translators' can place translated source text straight into your English layout, allowing us to offer you with a document that's prepared to print.
Free quotations: A project manager will examine your project and deliver a free quotation now.