Translate legal documents with the largest  certified document translation service in Singapore For ICA. Singapore Translators understands the terminology of legal documents translation that's why working with 75+ professionals over 200+ languages to provide you the finest legal document translation service.
You can translate any of your official document with Singapore translators like  
Passport
Contract
Police Clearance Report
Driving License
Divorce Certificate
Court Orders
Wills
Immigration Documents, etc.
Business Legal Translation Like
Patents
Trademark Filings
Registration Documents
Regulations &  Laws
Technical Documents, etc.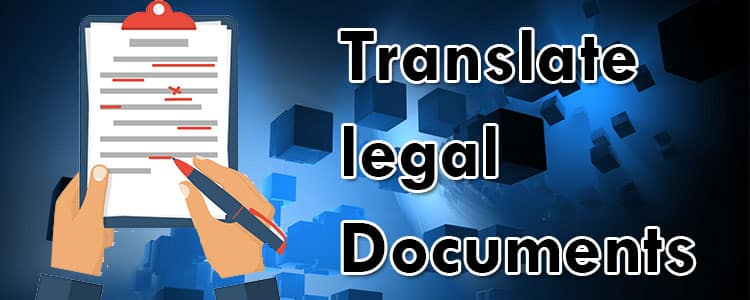 Where To Translate Legal Documents In Singapore?
Legal translation is a difficult intellectual exercise. Several legal concepts and conditions, for example, are not shared by each country & have no corresponding. The deep familiarity of legal issues surrounding the target and foundation texts is therefore necessary, not to mention that each translation error can have solemn consequences, particularly incorporation law.
Unnecessary to say, in legal matters, the language used & its exactitude are of capital significance. Finding Where to translate legal documents in Singapore?  There are many legal document translation service companies who present cost-effective yet hasty Language translation services to individuals as well as companies.
As the world gets shorter with the steady immigration of people to diverse parts of the globe.  It is almost not possible to get proficiency in all the languages spoken in this globe. These legal document translation companies usually help other companies to reach out to diverse parts of the globe without beginning concerned regarding language issues. There is a vast amount of care required while choosing a legal document translation services corporation in Singapore.
Hire a Language translator for converting your legal & Other Documents.
To choose our certified translators, Singapore is to select the guarantee of trustworthy, accurate and quick translations. At Singapore Translators, we have wide-ranging familiarity in the translation of an extensive variety of legal papers. We sustain our rigorously high standards in the translation of authorized documents by assigning conversion work only to our group of legal translation professionals.
Our translators and proofreaders have either wide-ranging familiarity working in the lawful industry, or have undergone thorough legal translation training. For this motive, this kind of translation service generally costly when it comes to working on a less multifaceted text.
Who Is Providing Legal Document Translation Services In Singapore?
After recognizing the significance of quality translation, the following step is to look for the professionals who do it better. If you are reading, this, you possibly near to discover the solution because we address this area efficiently. We seek to provide expert assistance to the people who need document translation services Singapore.
High – Quality Legal Document Translation Services In Singapore
If you're starting an early case estimation for a possible cross-border dispute, kicking off an M&A due to industry project or launching a global investigation, you'll want to build a case rapidly and efficiently.
As a legal translation corporation, we can offer an extensive range of 'best practice' legal translation recommendations and options so your review teams can make significant decisions in the time-sensitive and multifaceted legal environment.
You can also draw self-assurance from the fact that your papers translated by certified legal translators, an expert in both source and target languages. And consequently, bring in a greater degree of precision and speed.
Hire a Language translator for converting your legal & Other Documents
Add translation memory, reserved words and dictionary lists to drive precision and consistency across your authorized organization
Order, review, sign-off & pay for your translations in your online account dashboard for additional efficiency
We automate the import and exporting of your lawful content to acquire your translations into the rapidly and effortlessly
How Do We Translate Legal Documents In Singapore?
We have a squad of translators that carefully chosen. The writers form a pond of genius at Singapore Translators, and there are diverse sub-pools, & document translation services are one of them. The Translators in document translation services have the multi-lingual ability that allows them to recognize the context and transform them into a different language while being grammatically and semantically right. We also provide academic translation services in Singapore
Use of technology – We make use of expertise in addition to human skill, & we have devoted software that makes certain that the proofreading and translation are strictly right. We make use of technology to get rid of the inherent human error factor so that there is no mistake in the work done. The certified translators Singapore at Singapore translators trained to strengthen their translation of papers skill through the use of expertise and high-level human skill.
Advantages Of Hiring Legal Document Translation Services In Singapore?
For the success of an industry, it is necessary for a business vendor to be capable of gathering the meditation of the client base.  This will require you to use several marketing strategies.  Once these are in motion, you can get a steady profit.  Whether you are thinking to market your supplies in the local neighborhood market or in the global market, document translation services can constantly come in convenient.  Looking for translation services is major task, as the number of ordinary ones is much better than the excellent ones.  With good search, you can boost the probability of you finding an extremely proficient translation service provider in Singapore.
No 1 Online Translation Services for Document & Legal Translations in Singapore
Irrespective of the amount of data that has to translated, translation services recognized to provide several benefits.  These services provide you with the most excellent superiority work that is accurately what you are seeking.  Using this information, you can provide your clientele with the best consequences that they need.  This will help you to catch the attention of a better section of the society. Besides providing cheap translation services we provide editing and proofreading services.
Why Choose Singapore Translators For legal documents Translation in Singapore??
Transparency: Total clarity and reliability in your projects; including job grade, delivery & pricing
Stress-free: We use translation tech to rapidly get your content in the face of our human translators.
Cost-effective: You save funds on translations through our high-quality payment plans and time-saving translation management podium